You've got your store set up, and you have your distribution ready to go—now you just need to get the word out.
There are a lot of ways to do this: you read blogs (like this one) all the time, you read the do's and don'ts of marketing, but what apps do you use to get the word out? What apps do you use to keep customers engaged once they have arrived? We have a few ideas in mind to help.
In this post, we have captured 10 marketing apps beneficial for your Shopify store. Whether it's email, SMS, retargeting, or business analytics (the list goes on), hopefully this list makes it just a little bit easier for you to set up your marketing stack.
Editor's note: This blog post is meant to help with ecommerce marketing tools only. Smile is not stating that the tools mentioned in this blog are the only tools you'll need for your marketing stack. There are many powerful apps available; we are simply sharing a few apps we know some brands use. The point is for you to focus on acquisition, retention, and communication, and hopefully this article will help.
Klaviyo - Email marketing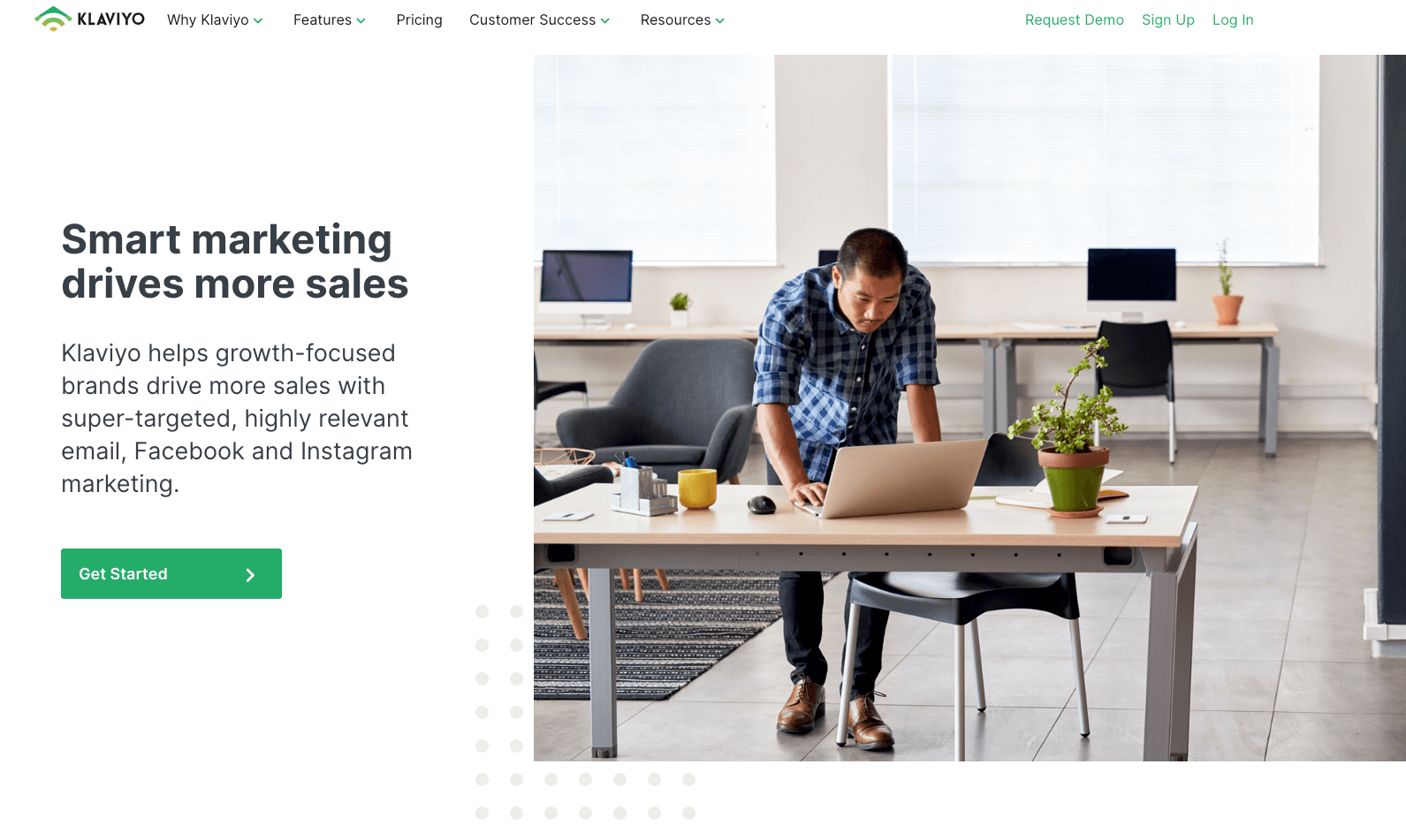 Source: Klaviyo
You may be asking: "Why should I use email marketing? Isn't it a thing of the past?" First off, email marketing is one of the strongest and most-needed methods out there. From emailing your customers about promotions, sending them critical info for rewards programs, or just to stay in touch, there's a reason it's so powerful.
As they state on their website, Klaviyo gives you "The stack for mastering your own destiny." They ensure that while they are storing your customers' data they are allowing you to build out experiences that lead to revenue instead of just opens and clicks. Klaviyo gives you the full stack of features: email, SMS, retargeting, social advertising, in depth analytics, and more. Ultimately, think of them as your go-to provider for all things email marketing.
Who is using them? Evy's Tree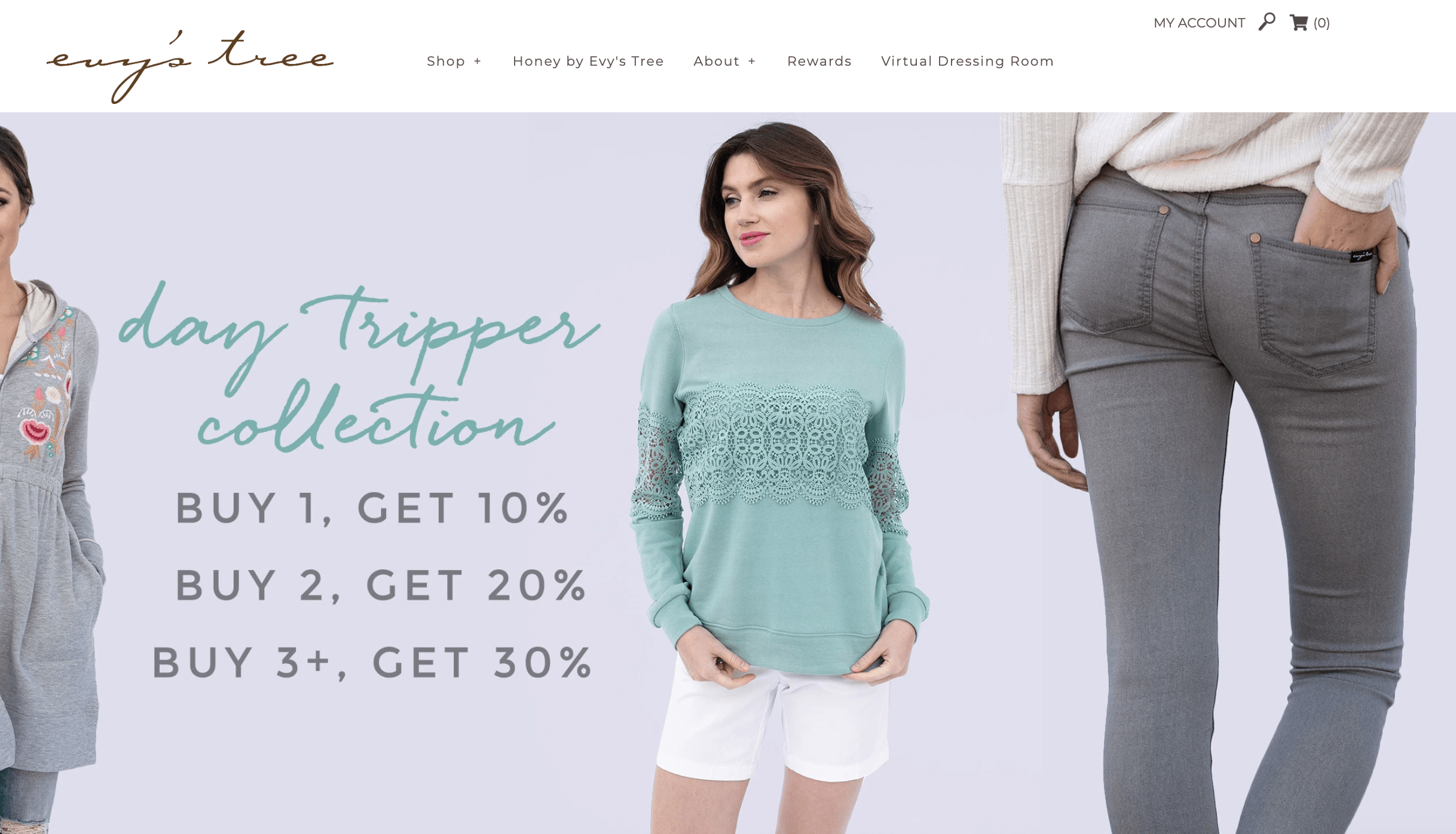 Source: Evy's Tree
Shogun - Landing page builder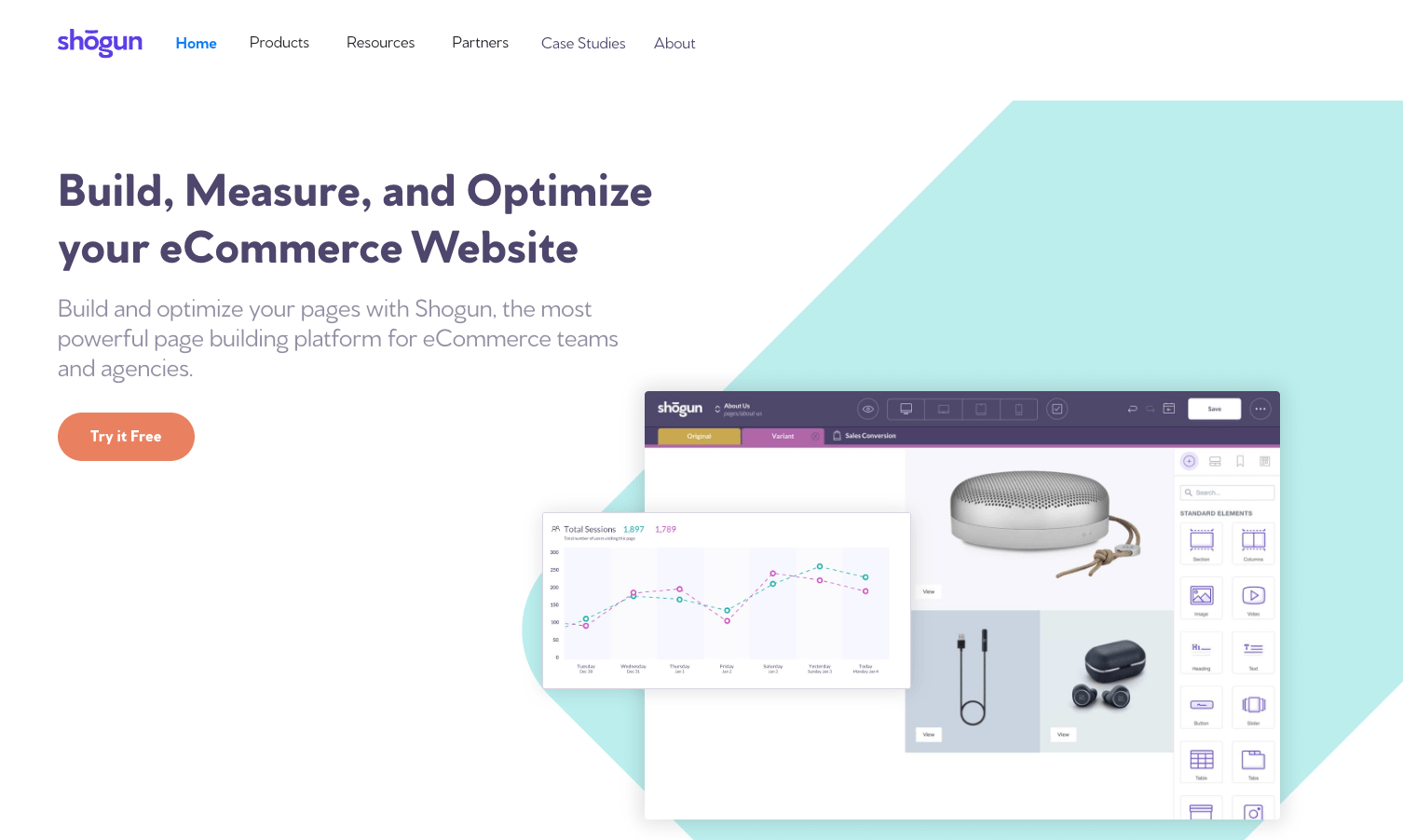 Source: Shogun
A landing page builder is an essential tool because it's easy for you to create a beautiful experience for your customers. Shogun has simplified this experience for you to have an enterprise feel for any business.
Aside from the simplicity of their userface, they have various tool sets to help with conversion rates, to increase your SEO, and they are incredibly easy to integrate with your current theme (or a new theme). And, best of all, no coding is required: you just have to drag and drop!
Who is using them? Itzy Ritzy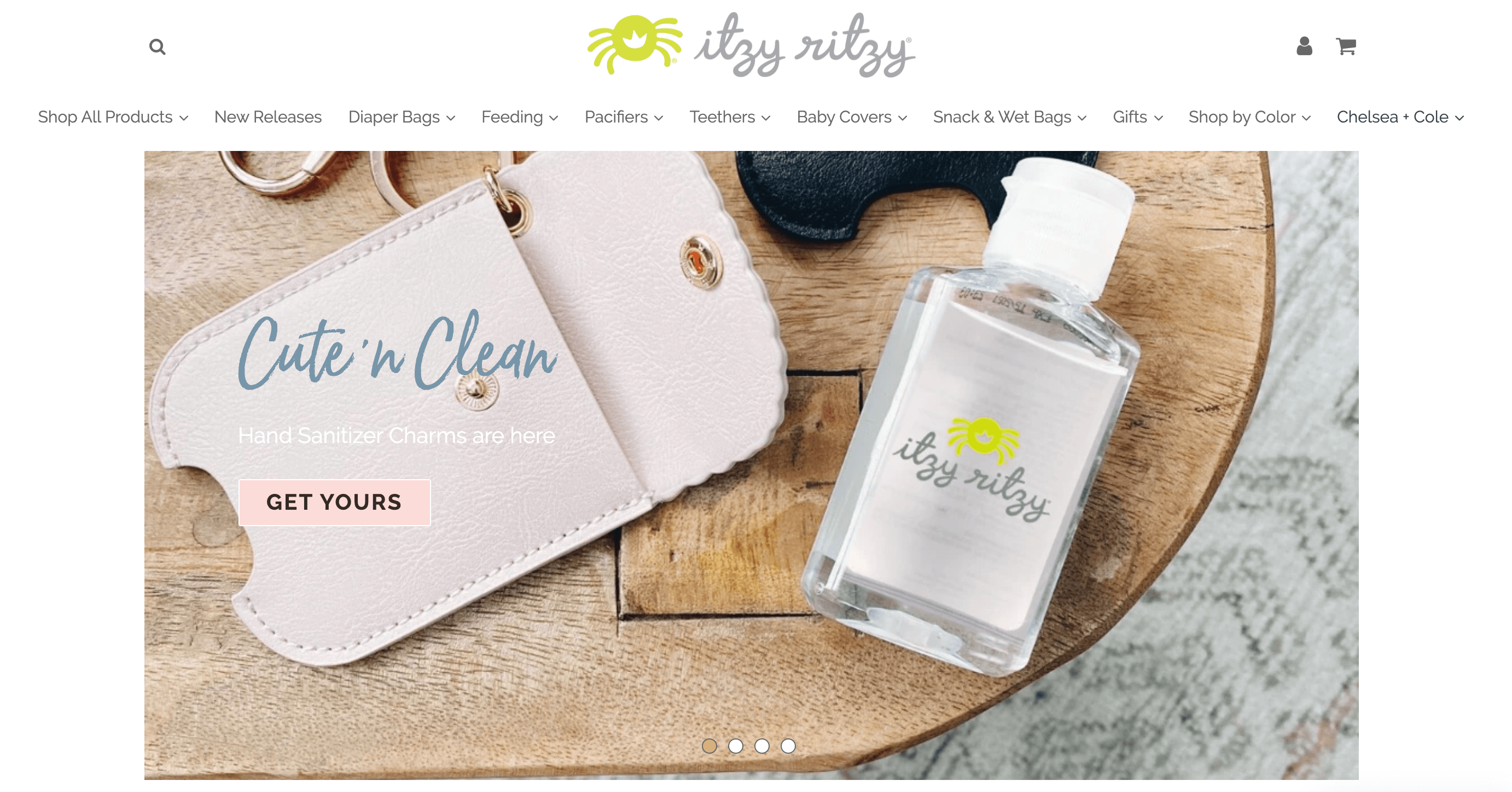 Source: Itzy Rizty
SEO Doctor - SEO promoter/manager
Source: SEO Doctor
Do you want to be brought up in relevant product searches? Do you want 404 links fixed so you don't have frustrated customers? How about making the experience entirely automated? SEO managers help do this, and SEO Doctor is one of the best!
What kind of features do they boast about? Real-time 404 repairs, Website speed boosting, Google Mobile-Friendly testing, Image compression, and automation just to name a few. These are all essential to boosting your ecommerce brand's SEO, which means more traffic to your store.
Who is using them? San Onofre Surf Company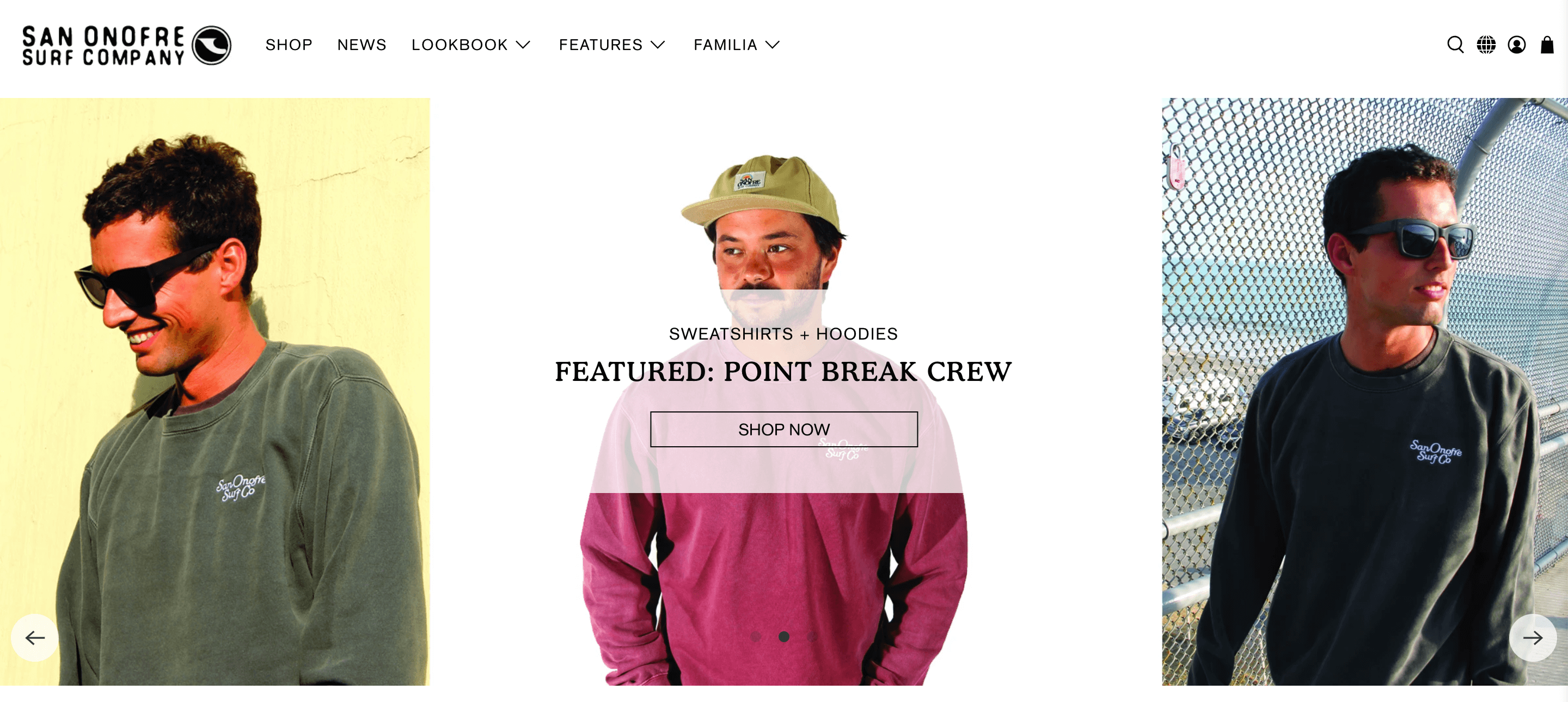 Source: San Onofre Surf Company
Postscript SMS & MMS marketing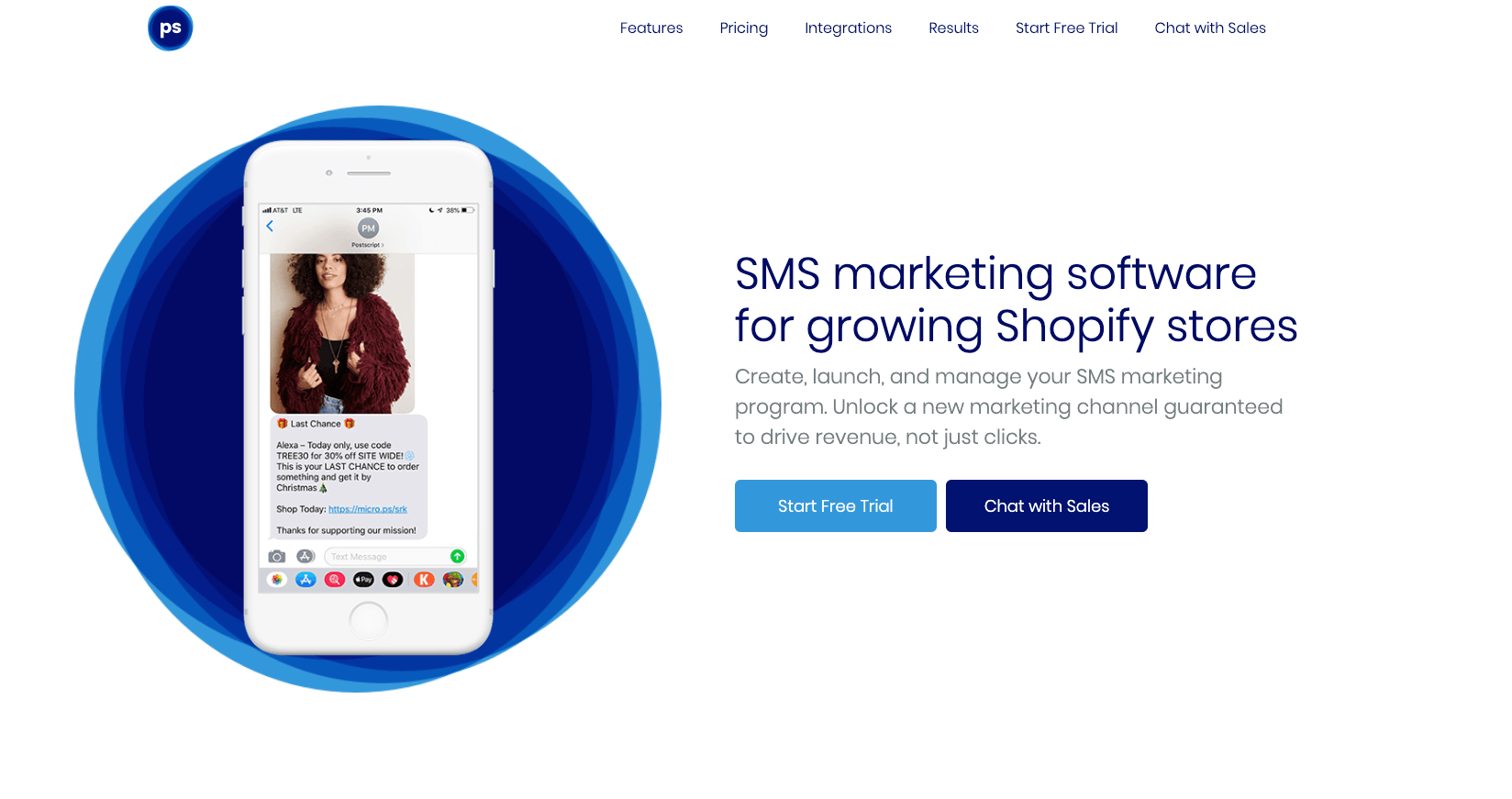 Source: Postscript
If you get a text, do you always check it right away? If the answer is yes, then you can assume your customers probably do too. This is why using an app like Postscript would be useful.
Postscript makes things super easy for you; you build out your list, set up campaigns and then automate. They give you analytics to track your ROI and revenue, and they even allow you to respond directly with your customers one-on-one to handle things like customer service and to close sales via SMS. With how little people are picking up their phones and making direct calls these days, this tool is an effective way to reach your customers and let them know you're available to engage in a simple way.
Who is using them? Hush Blankets
Source: Hush Blankets
Okendo - Review generation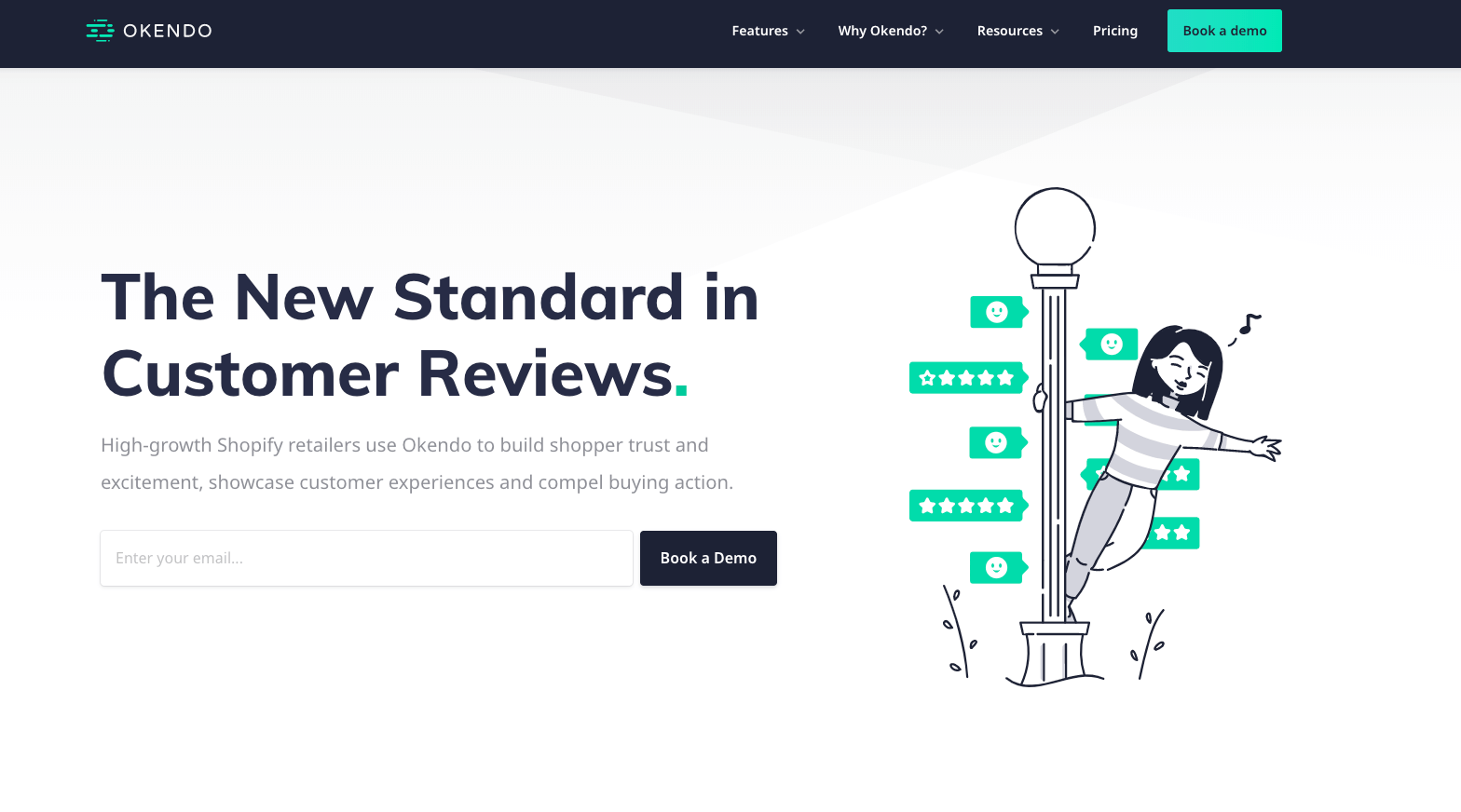 Source: Okendo
Why should I care about reviews? If you are buying something online, who do you typically trust more: the store selling you the product, or someone like you buying it? Simply put, product and brand reviews add credibility to your store (and it also doesn't hurt your SEO either).
Some of the features that Okendo boasts are written reviews with the ability to add photos and videos, robust analytics to ensure you see the value live, and they give you the ability to do multi-channel marketing. The UGC allows you to build shopper trust, drive conversions and maximize CLTV. Oh—and it looks amazing on your website!
Who is using them? Overtone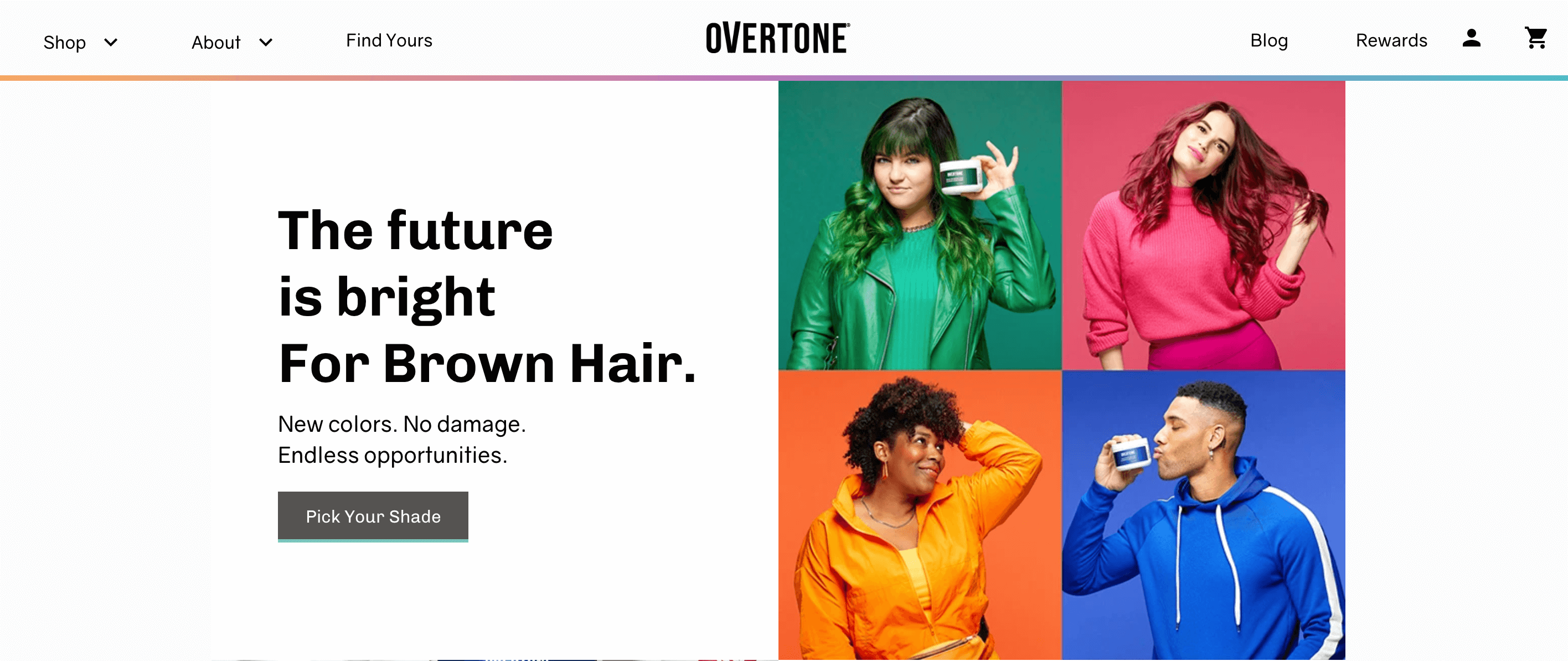 Source: Overtone
Glew.io - Business analytics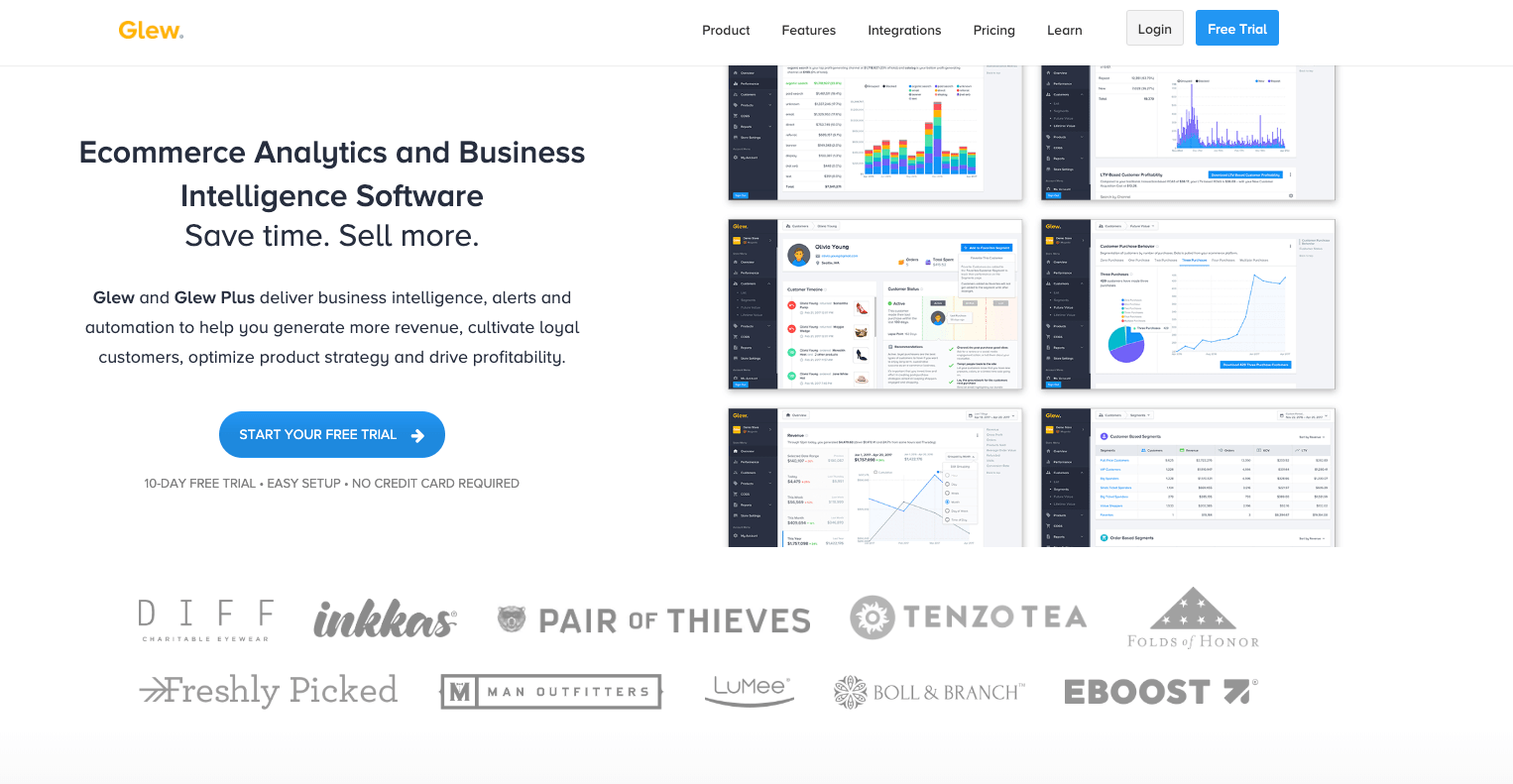 Source: Glew.io
Why should you use them? Analytics are everything. From understanding when traffic and buying patterns are at their highest and lowest, understanding your customer lifetime value, to making data driven decisions for your business, numbers and data are critical for you to make calculated decisions in every business quarter.
Some of the great features Glew offers are analytics on performance, customer lifetime value, consumer data, and product data. Their dashboards are easy to read and provide you with a full-on view of how your store is performing. With everything being very data driven people always feel like it needs to be complex. Glew makes it very easy to look at and digest all of your data to make the right decisions in terms of your business.
Who is using them? Man Outfitters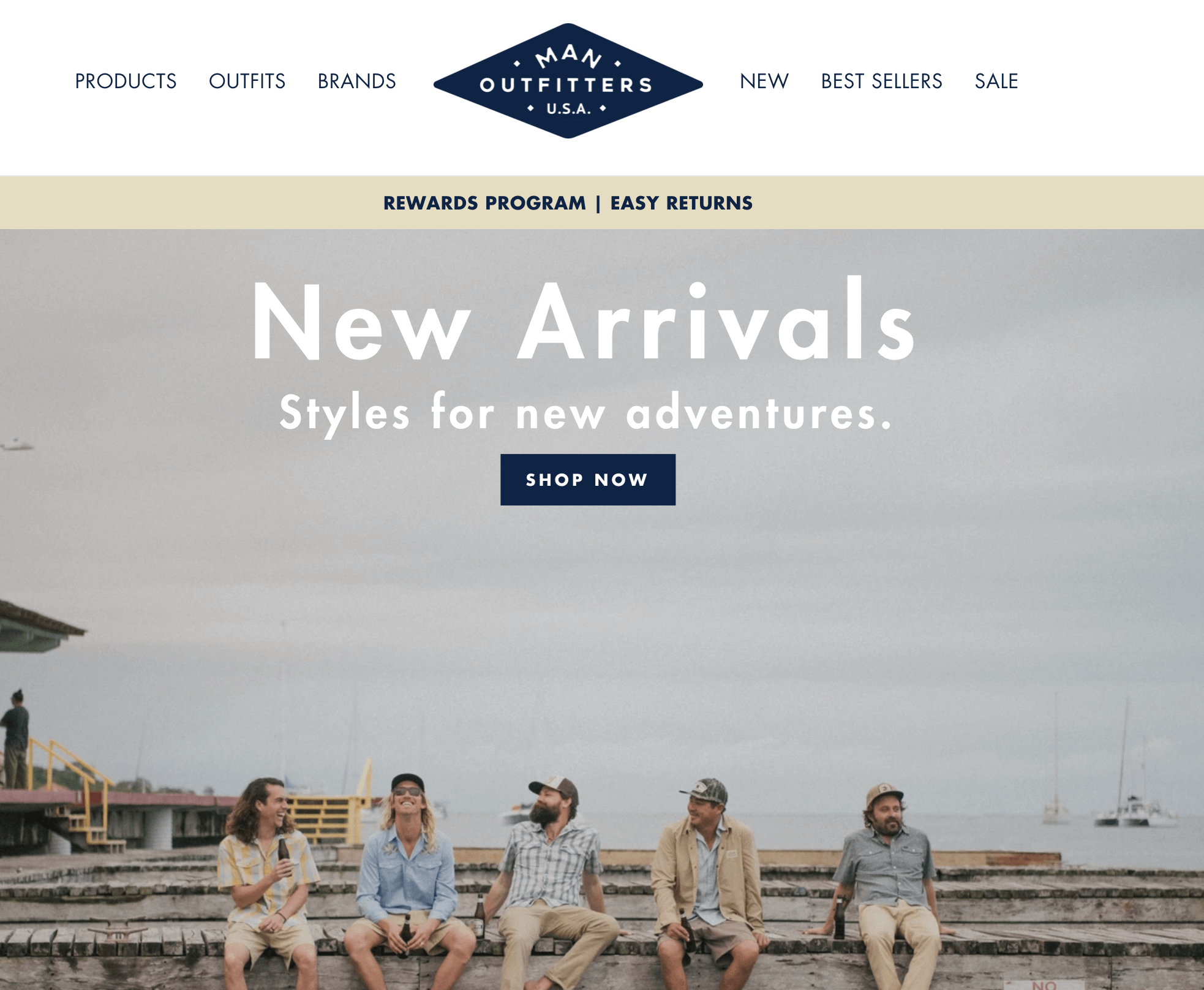 Source: Man Outfitters
Shoelace - Retargeting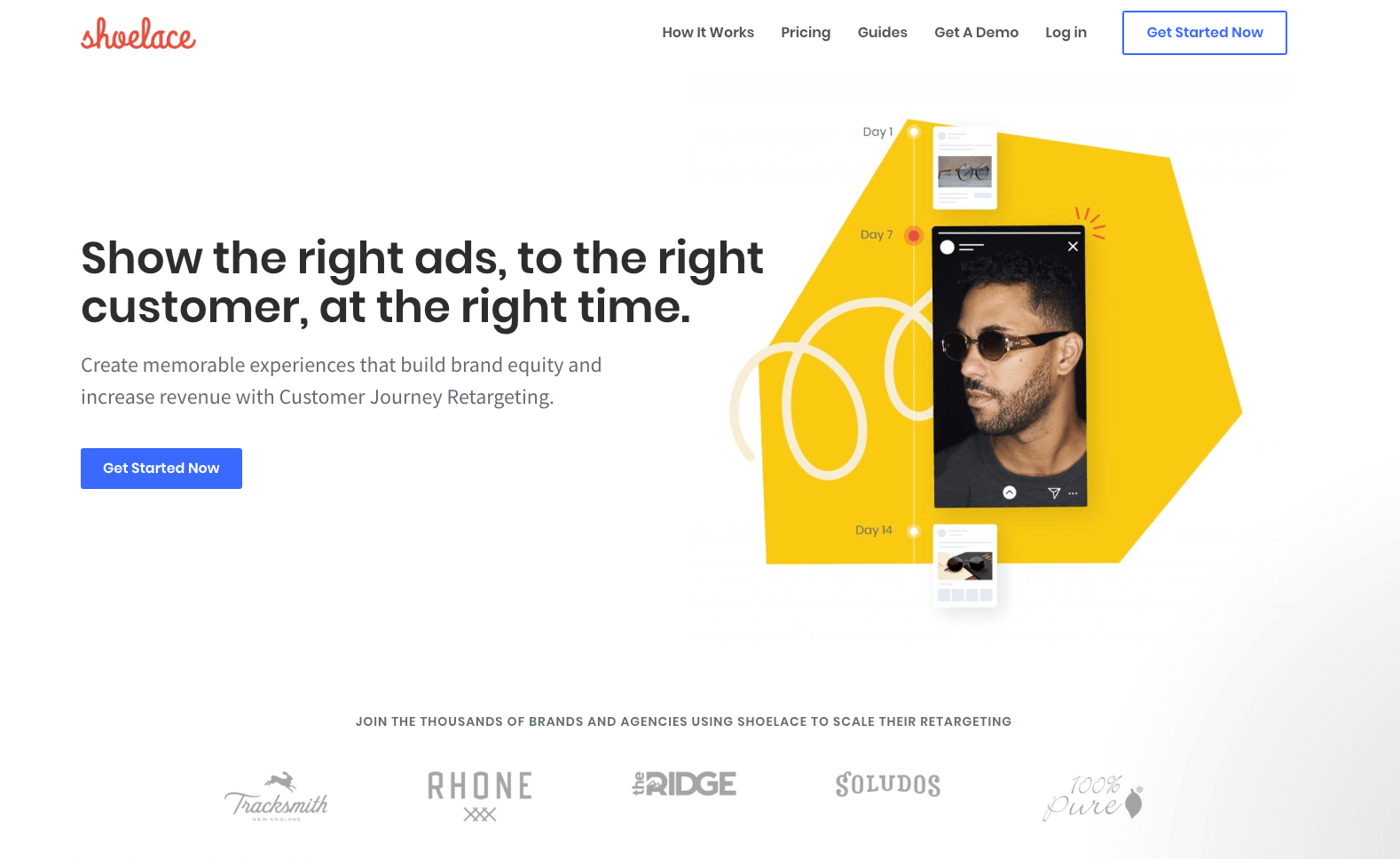 Source: Shoelace
The average person has an attention span of around two minutes. Shoelace ensures that you are engaging and retargeting your clients at ALL TIMES. From beginning to end, you worked hard to get them to your site, now make sure they engage with your brand and make purchases!
The features of Shoelace make it simple for you to use. All you have to do is download the app, and then it builds the customer journey for you. You just review the campaigns it creates, and then boom! All done. This means minimal effort on your end, so you can focus on other projects for your brand's success.
Who is using them? Supplement Superstore

Source: Supplement Superstore
FourSixty - Instagram shopping and UGC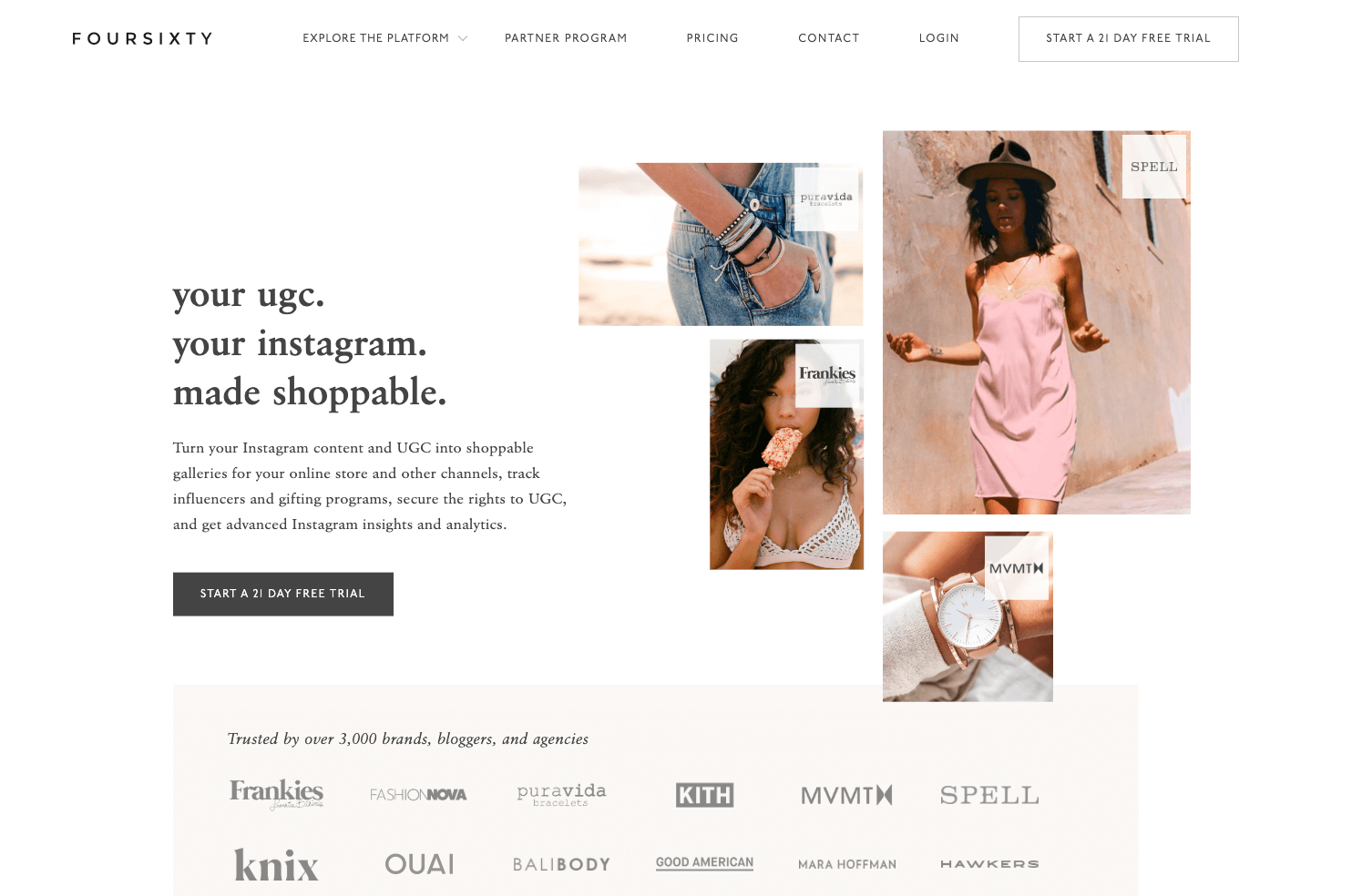 Source: FourSixty
Over the years, Instagram has become one of the largest social media sites, and it is the easiest way to see others who are engaging with your brand. Between creating shopable galleries (both Instagram created and UGC), and seeing tags, mentions, and gathering analytics across all content and stories, it's a no-brainer for why you should be using FourSixty to showcase your awesome products. Remember, Instagram is where the majority of your customers live and spend their time, so it's the perfect opportunity for you to open up the conversation with them.
Who is using them? Pura Vida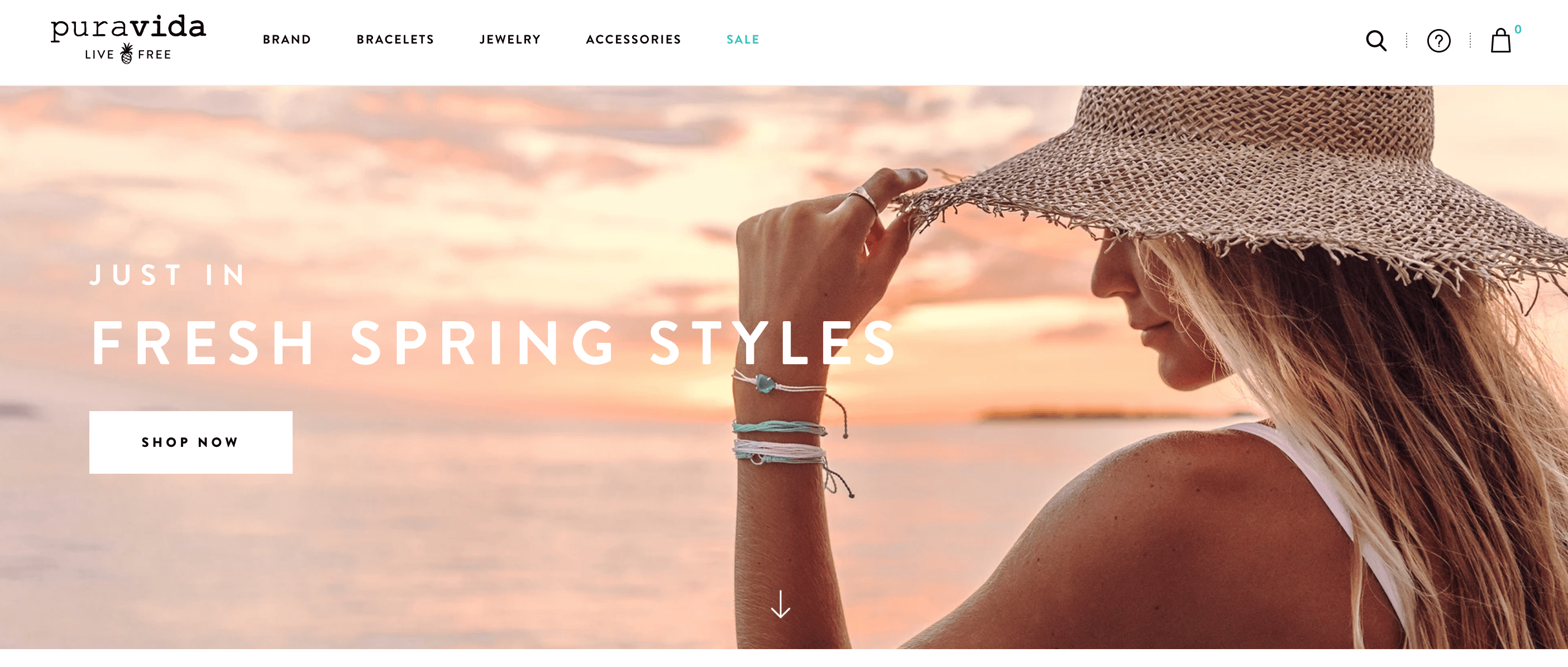 Source: Pura Vida
PushOwl - Abandoned cart retargeting
Source: PushOwl
Ask yourself, have you ever shopped online, put a few things into your cart, and then left it without checking out? Quite often people's attention spans are so short because there are so many things demanding their attention, and they end up forgetting that they had items set aside in a cart. Apps like PushOwl send notifications to remind people about their abandoned carts, and this helps bring customers back to complete their purchase!
PushOwl helps with automated abandoned cart recovery, sales and marketing automation, and shipping notifications. Their app offers multilingual abilities, an analytics section to track your success, and you don't even need an SMS app to use it. They seriously make it such a simple experience for anyone to use.
Who is using them? Headphone Zone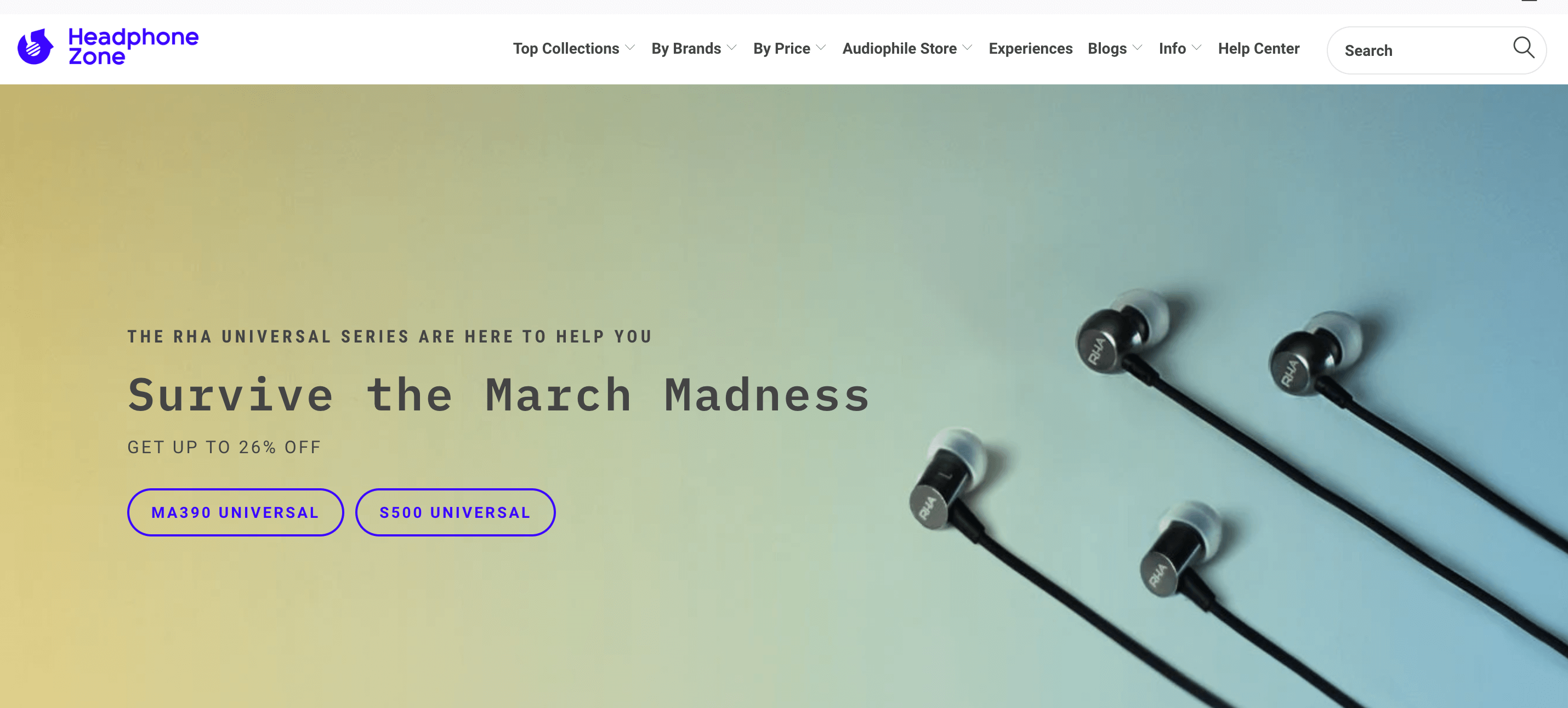 Source: Headphone Zone
Smile.io - Rewards and Loyalty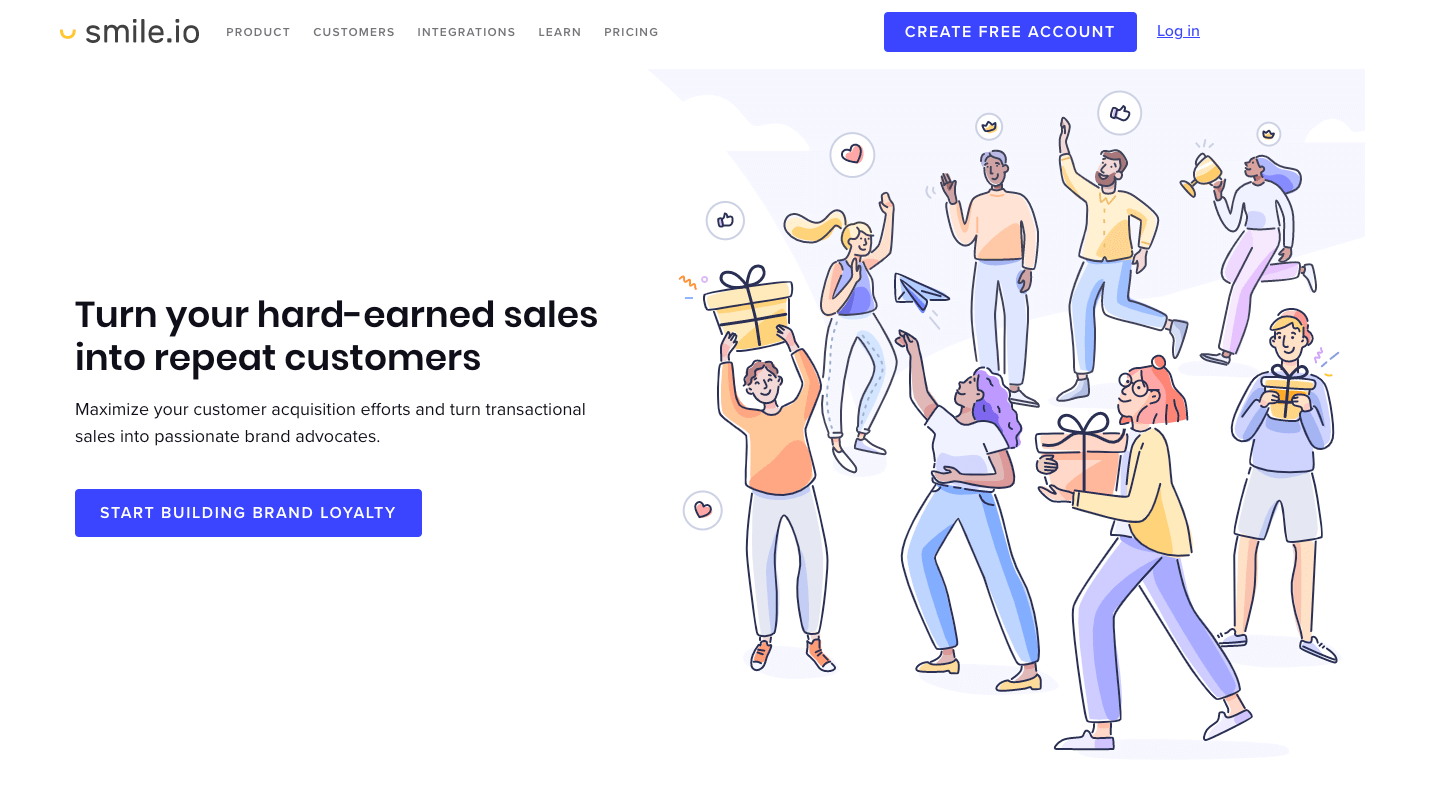 Source: Smile.io
As a Shopify rewards and loyalty app with the most customers worldwide that trust us for their reward program needs, we wanted to be included in our Shopify app list so we can emphasize the importance of offering a loyalty program to your customers, especially as an ecommerce brand. Why do you need rewards? Simple: to help with customer acquisition (referrals), and to keep them coming back to make repeat purchases (points and VIP).
What are our features? Well, we have points programs, referral programs, VIP programs, direct app integrations with various others (some are listed above), and most of all, we make it super easy for you to set up and manage your own loyalty program, while creating a delightful experience for your customers.
Who is using us? Sweetlegs
Source: Sweetlegs
Need help integrating your Smile apps?
We've got the complete guide to get you started on your integrations