With so many e-commerce businesses starting every day, competition among different brands offering similar products has significantly increased, making customer loyalty more difficult than ever
The pride of every brand is to have returning customers and not just ones who come in to buy products once and walk away. However, getting customers to come back after the first buy requires you to earn their trust.
One sure way of building customer loyalty is by having unique packaging. It doesn't matter if your business is online or offline. The packaging of your products will make all the difference and keep your customers coming back.
Why packaging is worth the investment
To some brands, custom packaging may look like a waste of valuable funds. In reality, however, it is one of the best choices to make for your business because of its numerous benefits. Finding a custom packaging that suits your brand can increase your sales volume, bring in the needed repeat orders, and boost your customer's perception of your business.
Having a custom packaging for your business will also go a long way in creating awareness of your brand as it serves as a tool for marketing, more so, if you take out time to consider what it would cost to do traditional advertising.
7 Packaging strategies to consider for building customer loyalty
There are so many strategies to take into consideration when thinking of customizing your packaging. The different strategies are effective in themselves, but the results for each varies. Let's look at seven packaging strategies you can consider for building customer loyalty.
1. Social media sharing request
This happens to be one of the effective ways to promote and build brand loyalty. Generally, people love to share their daily activities with their friends on social media. If a product is packaged exceptionally well, they would be even more likely to want to share it, giving you valuable social proof in the value of your brand. .
2. Product review request
Getting post-purchase feedback in the form of reviews from customers gives credibility to a brand. Product reviews have an uncanny ability to influence buyer's decisions.
Most buyers read the reviews of customers who have already purchased the product before buying it. With that in mind, motivating customers to review your products shows that your brand is out to give the best - and is not afraid of criticisms.
If your reason for not adding a product review on your brand's e-commerce site is because you are afraid of getting negative feedback, you may be losing out on sales.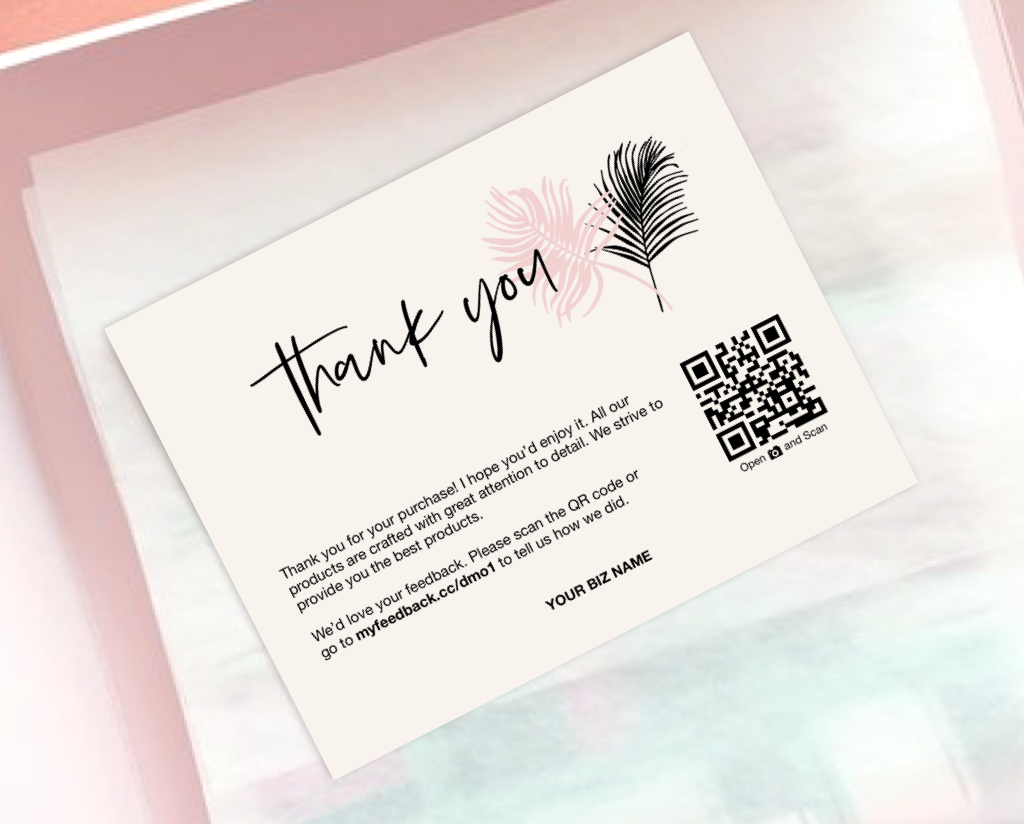 3. Promote Your loyalty program
A loyalty program is one of the tested ways of ensuring customers shop with you over and over again. It is also a good way of building a string of customers who will spread the word about your business.
You can inform your customer with a packaging insert that he received points in his loyalty program and motivate him to check out his account by scanning a QR Code.
Start your own loyalty program
Turn one time sales into repeat customers
4. Thank-you cards and handwritten notes
Thank you cards, and handwritten notes are thoughtful ways e-commerce businesses show customers that their patronage is appreciated. Writing these notes may seem like a minor thing, but it communicates to the receiver a message of gratitude, which will make them come back for more.
Cards and notes allow you to connect with your customers and share what you loved most about the experience. It is also very pocket friendly and would be ideal for businesses that are just starting.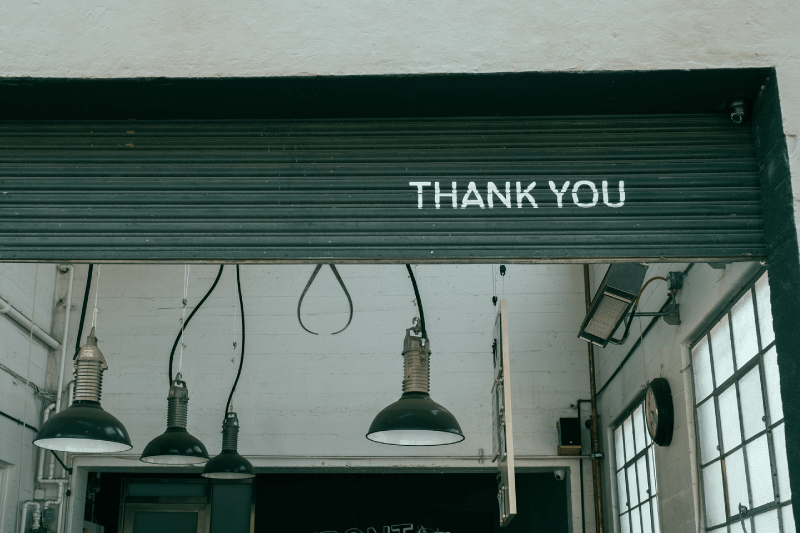 5. Discount offers
Virtually everyone would love to get a product of the same quality at a reduced price. Discounted prices are a very popular packaging strategy and can come in the form of price slash or use of coupon codes.
You can send the discount offers to your customers inside your packaging or by email marketing. These notifications would serve as a reminder and motivation to make more purchases.
6. Product Samples
Free samples ideal way to cross-sell to customers by leveraging on relationships built on existing products. You can send samples of new and upcoming related products when customers purchase existing ones to. win them over for a future purchase.

7. Small Gifts
As the name implies, this does not have to be anything big but a small way of delighting your customers. The gifts you give do not have to be costly, but you should be thoughtful in your choice. These small gifts make people feel special, and as expected, customers would want to return the gesture through repeat purchases and referrals.
Packaging and loyalty TL;DR
The decision to use memorable packaging, and the strategy you use,  will be an important factor your customers will consider before placing another order. Making efforts to find creative ways of leaving a lasting impression on your customers will build a unique level of loyalty into your business, even if you haven't launched a proper rewards program yet.
This is a guest post from Phillip Akhzar, founder and CEO of Arka. With over a decade's experience in packaging, Phil is a San Francisco native and attended Cal Poly SLO as an Industrial Engineer before graduating from both Y Combinator W15 and 500 Startups Batch 16.